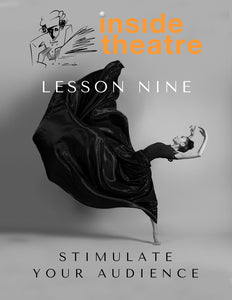 Lesson Nine is an immediate download as soon as you checkout.
The aim of all your Ten Lessons and exercises is to get rid of as many patterns as possible and get closer to your natural state. We've all fallen in love with so many products and programs over the years, that now, I propose that you fall in love with your natural state, free from patterns, and clichés of perception.
Lessons Nine is one of the most difficult lessons.
You need to share your state with other people, and because of this, you need to have the state yourself, first. That's why, in this exercise, we will fly off in search of the state of Invisible Clown.